Foot Soldier Run Club
Wednesday, April 5, 2017
6:00 pm - 7:30 pm
at Foothills Tasting Room
We are more than just a run club-
We are the Fun Club!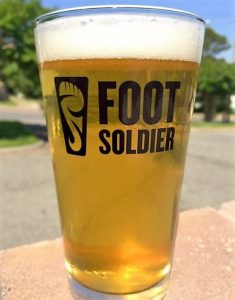 Come out and run with us. Then drink beer. Also with us.
Foot Soldier Run Club meets every Wednesday 6:00pm
Foothills Tasting Room
3800 Kimwell Drive in Winston-Salem.

Welcome our new Run Club sponsor – OrthoCarolina
Wednesday October 11th is #CraftHappiness IPA Project day – with INTREPID IPA.  Full of Eureka hops, and is dedicated to service animals of all types – law enforcement, military, and assisted living. The Winston-Salem Police Department K9 Unit will be October's benefactor, and will make a special appearance at Foot Hills.