Live Music - George Smith
Saturday, January 13, 2018
10:00 pm - 1:00 am
at Foothills Brewpub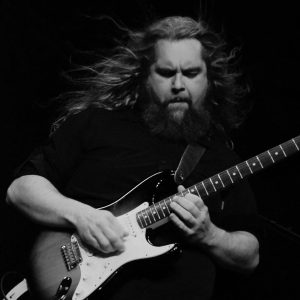 Genre: Rock/Pop/Folk
Hometown: Mount Airy, NC
George Smith Facebook
I am fortunate enough to be able to make a living at music whether it's performing, teaching, recording or tuning pianos. In all aspects, I try to always put my heart into it. To me, it's where the music begins, lives, stirs and thrives.
Although passionate about all aspects I am involved with, I really enjoy getting creative. As of August 26, 2014, my full-length debut album is available at CdBaby, iTunes, Amazon, etc. Otherwise, you can hear some more of my songs on reverbnation.
I have been a part of several original bands and have had some fantastic experiences. In Mood Cultivation Project, I played mostly guitar. Including hundreds of shows, we opened for Lynyrd Skynyrd, Marshall Tucker Band, Drive By Truckers and many other national bands.
In an acoustic project, Plowed, I played mandolin which opened for Ralph Stanley. Another project, Crooked Roadshow played the side stage with the Allman Brothers. In the band Thacker Dairy Road, I played bass opening for Darius Rucker and Jason Michael Carroll. I played six-string banjo in the band Porch Dog Revival, playing on an episode of PBS's Song of the Mountains in addition to opening for artists like Steep Canyon Rangers and Larry Keel.