Food Truck - GT Fusion
Saturday, February 2, 2019
5:30 pm - 9:00 pm
at Foothills Tasting Room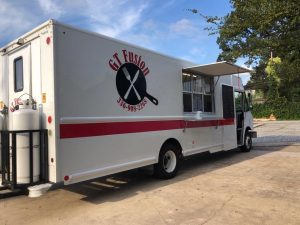 So what's the name mean? GT = Good Times; Fusion = not be tied to one type of cuisine. GT Fusion's ability to keep the ideas coming, combining flavors from all over the world is exciting – and delicious.
With favorites like Fried Cheese and Crawfish Fritters, GT Fusion is a crowd-pleaser.
Watch for new and exciting dishes on Facebook.