Food Truck - GT Fusion
Saturday, December 14, 2019
5:30 pm - 9:00 pm
at Foothills Tasting Room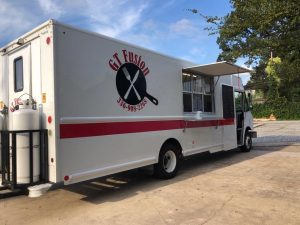 GT Fusion: A place for Chef Charles to create food that gets him excited to eat, taste and share. The name is a play on his last name GT = "Good Times"; Fusion ="not be tied to one type of cuisine". GT Fusion's ability to keep the ideas coming, combining flavors from all over the world is extremely exciting.
With favorites like Fried Cheese and Crawfish Fritters, GT Fusion is a crowd-pleaser.
Watch for new and exciting dishes on Facebook.