Music in the Breezeway- Couldn't Be Happiers
Friday, October 25, 2019
5:00 pm - 7:00 pm
at Footnote
What do you get when you cross a tattooed troubadour from Texas with a sweet (but sometimes sassy) country singer from Carolina?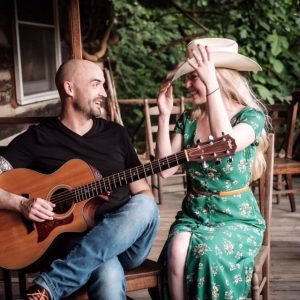 …. you get an eclectic mix of fun and folky duets by the raw, Americana-ish folk duo, Jordan Crosby Lee and Jodi Hildebran.
Check out the Couldn't Be Happiers!