Pie & Pints - Pi Day Contest
Sunday, March 18, 2018
1:00 pm - 4:00 pm
at Foothills Tasting Room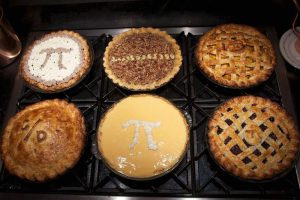 Enter the pie contest or be a pie tasting judge!
Enter the contest for $8/ entry, or be a judge and sample all the pies for just $10.
Register and Learn more about our Pi Day Pie Contest
4 categories: Dessert, Savory/Dinner, Fruit, and Best Overall.
100% of the proceeds will be donated to the OYL Scholarship Fund.
Pi Day, named after the mathematical irrational constant π that represents the ratio between a circles circumference and diameter, is celebrated annually world-wide on March 14th due to its rounded value of 3.14.